One of Ours / Javier Perés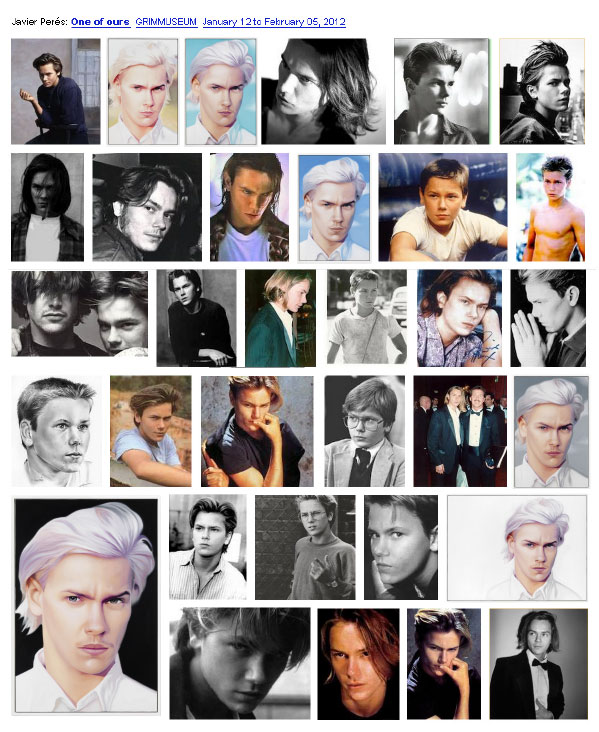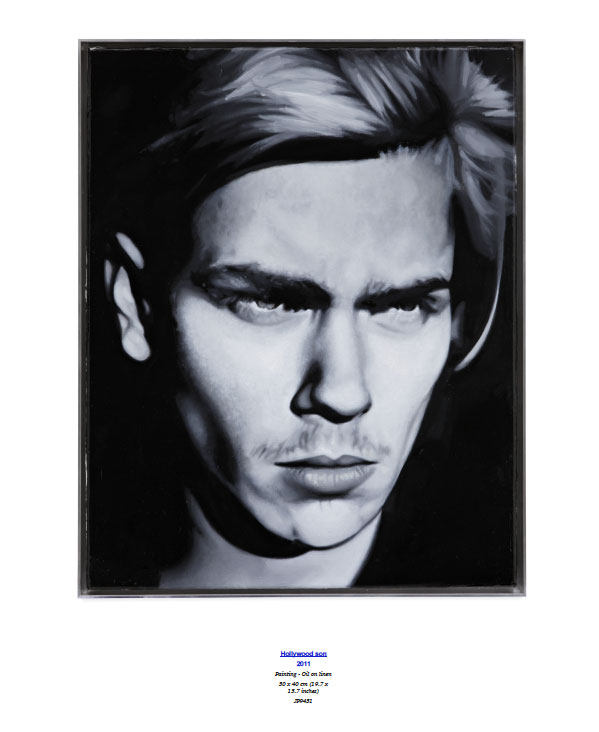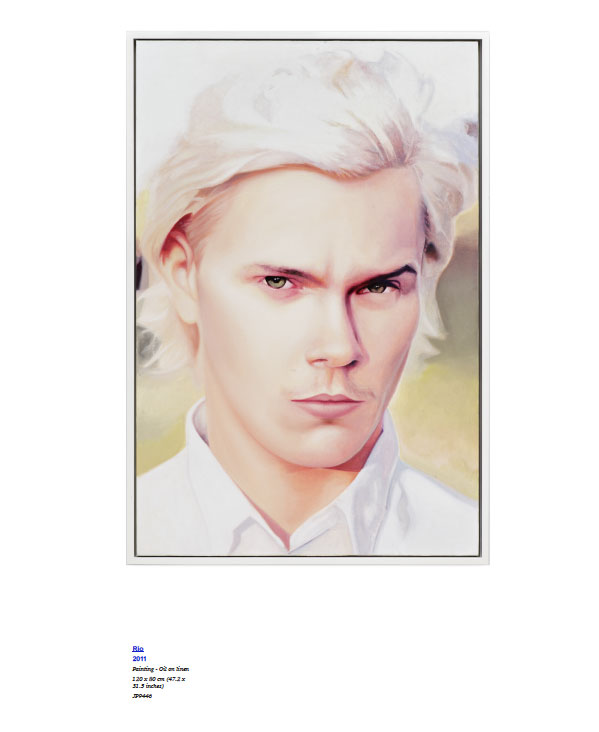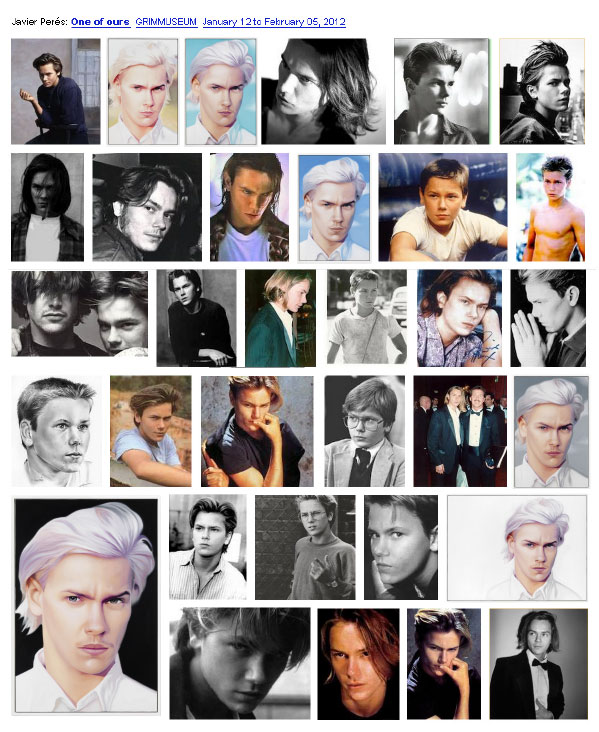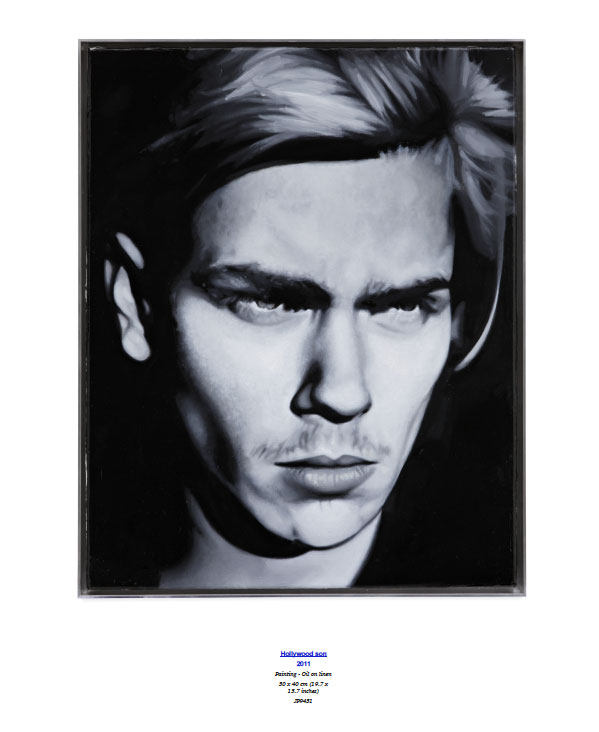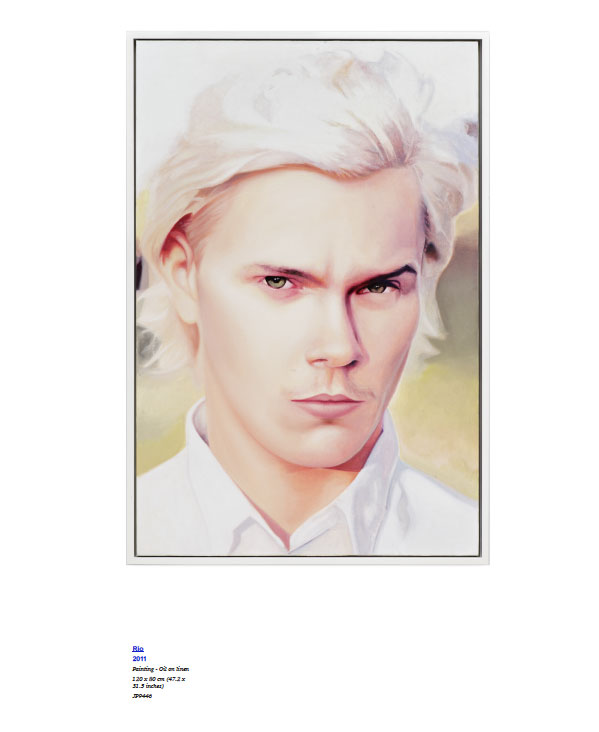 sold out
One of Ours / Javier Perés
SOLD OUT
Published on the occasion of the Javier Perés Solo Exhibition 'One of Ours' at Grimmuseum.
"With "One of ours" Perés expands his trajectory in the contemporary art field to include that of a practicing artist. Perés´ primary artistic concern is that of memory – both his own personal memories, and also what he deems to be the collective memories and concerns of his generation. Rio and Too many Rivers (all works 2011) are two series of paintings depicting the iconic actor River Phoenix. Phoenix who died in 1993, at the young age of 23, serves as both the inspiration and focus of all of Perés´ recent works. Perés approaches the image of a young River, with his bleached out platinum hair, as if he were a saint, a martyr of his day and time. In the Rio series, he depicts Phoenix in the same manner, changing only the background image and colours. While in the Too many Rivers series, he depicts the young actor in different poses taken from publicity images found in the internet (the source of all of our collective memories). Phoenix, still rocking the same platinum blonde hair, presents different aspects of himself, from confident young man, to a shy and vulnerable persona, less at ease with the viewers gaze and the public´s interest in his private life."
Javier Perés (b. 1972, Havana) is best known for his work as an art dealer and gallerist with Peres Projects, the art gallery he founded in 2002. Perés obtained a Bachelors of Arts degree with Honours from the School of International Service at The American University, Washington, D.C.; and, a Juris Doctorate degree from The George Washington University School of Law. In addition to his education in diplomacy and law, Perés has studied art history and art practice throughout his life while never pursuing formal degrees in either field. His foray into art making first became known to the general public with the self published zine, cum art book, DADDY, the magazine, which he published four times a year from 2007 till 2009. Perés currently also serves as the Arts Editor at GQ Style (UK). Perés lives and works in Berlin while still maintaining close ties to Los Angeles.
• 3 panel fold out serigraph cover (Exterior metallic silver / Interior Blue), deckled edge, archival printmaking paper.
• 20 Colour Page Catalog.
• 28 x 23 cm
• Edition of 100